Call us today (206) 546-4186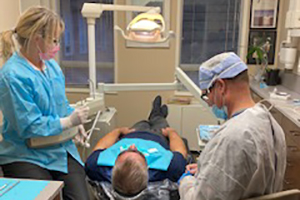 Dental Cleaning & Exams
It's never too early or too late to create a healthy oral routine. Routine visits and preventative measures that are taken early can make the difference in achieving a healthy, beautiful smile.
Comfort Care
There's No Place Like The Dentist; whether you suffer from dental anxiety, high fear or have had a bad experience in the past our office is equipped to make your dental visit as calming and comfortable as possible.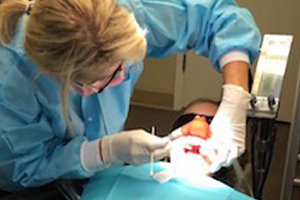 Implants
Have a missing tooth? Are you looking for a fixed option for your partial or denture? Dr. Cook specializes in dental implant placement and restorations. We use materials of the utmost caliber and the best labs to deliver you the highest quality implant, restoring your beautiful healthy smile.
Monday :

7:00 am – 5:00 pm

Tuesday :

7:00 am – 5:00 pm

Wednesday :

7:00 am – 12:00 pm

Thursday :

7:00 am – 4:00 pm

Friday :

By appointment only

Saturday :

Closed

Sunday :

Closed
Dr. Cook has been our family dental care for the last four years. His staff has always been very accommodating finding us timely and convenient appointment times. I especially appreciate that Dr. Cook presents several options for follow-up care and listens to your concerns regarding costs. I have never felt pressured by Dr. Cook to get work done that can possibly wait until later or that could be resolved with more diligent at-home brushing and flossing.Kristie K.Patient

After not seeing the dentist for a couple of years I knew I couldn't put it off anymore. I made an appointment and was able to get in for a cleaning within a month. The staff was really friendly, my hygienist was very gentle as well.  I am so happy I took a friend's advice and made an appointment at this clinic. It's important to find a dentist and clinic you feel comfortable with, and more importantly, one that is honest with all options available depending on your financial situation.Kristen B.Patient